Our guides are experts with long-term experience in the country where they live and which they know very well. In our team we also have mountain guides – UIAGM members, graduates of Slovak and foreign universities majoring in history and foreign languages, experienced authors of hiking and walking tours, but first of all they are all nice and pleasant people. They will tell you not just about the history but will also give you advice where to have a good meal, where you can have a nice cup of coffee, which beer is great, which confectioner's is good, and will also tattle about what kind of people the Slovaks are and how they live.
After graduating at the University of Economics at Bratislava he joined RAJEC travel team in 1996. At present he is the company leader, enthusiastic for hiking, mountain biking and ski touring. He speaks English, German and Russian and he will guide you not just as a pleasant and knowledgeable person in Slovak cities but also in the mountains and on a bike. By the way, he is the author of most of the pictures on our website.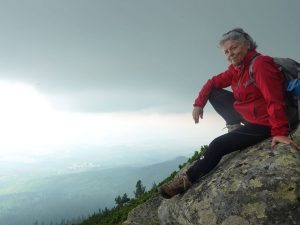 In 1992 she established the firm, which has become one of the most stable tour companies in Slovakia in spite of the fact that it is not based in our capital Bratislava. If you call us, you will probably talk to her. She speaks German, French, English and Russian.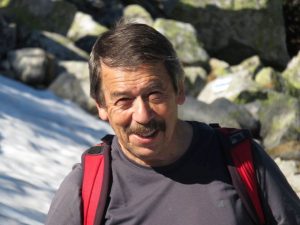 Originally hut manager of the highest located mountain hut in the High Tatras, mountain guide (UIAGM), later professional member of the Mountain Rescue Service in Slovakia and co-founder of the Slovak Air Ambulance, officially joined RAJEC travel team in 2000. He is the author of our tours in the mountains. Thanks to his avalanche rescue dog Aaron, he is the team member mostly taken pictures of.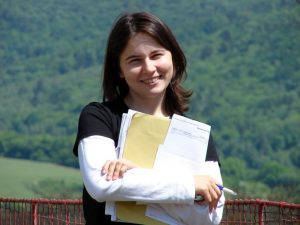 Is the university graduate majoring in German – History. She was studying not just in Slovakia but also abroad (scholarship program DAAD in Germany). Being the participant of Work and Travel Program she was also in the U.S.A. Her knowledge of German and English is excellent. She is interested in history, architecture and art, she spends much time in the mountains and loves to read.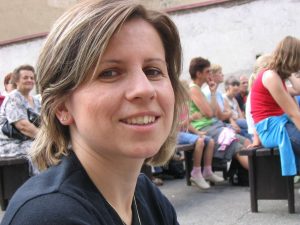 Our first guide at times right after the 1989 velvet revolution, when Slovakia was almost unknown and guides did not have much information available. In spite of that she set the guiding too high a target. She elaborated the methodology of RAJEC travel guides education. She is excellent in German speaking also English. She is the School of Economics graduate and studied also in Germany.
Ranks to most favorite guides of our clients and receives most thank-you-e-mails and letters. She is also the university graduate and guides our biking groups, as well as groups specifically aimed at architecture and wooden churches. She likes to ski and is good at it. She lives in Prague and speaks German and English.
University graduate in German. He is one of the four best secondary school German teachers in Slovakia. The list of his hobbies is long: he plays the guitar, accordion and piano. At school he produces a musical CD with children, writes plays for children and youth, plays table tennis professionally, he is a voluntary member of the Mountain Rescue Service. He loves mountains and his wife Martina.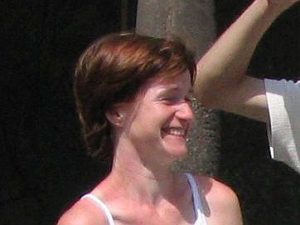 Daniel's wife, who also graduated in German and is a German teacher at the same school. She loves folklore, and is the chief of the children folk song and dance ensemble. She collects original folk songs. She cooperates in Socrates Project and is the co-author of the book "We'll overcome borders with fairy tales". Martina is very skilled – she literary loves knitting, but also likes cooking and baking.