Adventure & Private Tours since 1992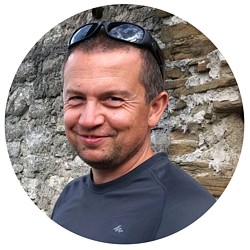 I would like to invite you to discover Slovakia – mountainous country in Central Europe.
Within the relatively small area of Slovakia there are 9 national parks, over 100 castles, 7 UNESCO World Heritage Sites, noted for their historical and natural importance.
Explore hidden gems of Carpathian region, enjoy the countryside, mountains, castles and picturesque historical towns.
Please, take a look around on the website and feel welcome to contact us if you need more information, advice or help.

Excellent, Excellent, Excellent!!
Slovakia totally surprised me. The country has so much to offer. The mountains are gorgeous and certainly many days could be spent exploring them. Castles, churches, beautiful countryside and cities. I would definitely like to spend more time there.
BUT – this review is about Rajec Travel. If you're looking for a travel company in Slovakia, look no further. Rajec travel will give you the personalized service one would want.
Rita H.

Hiking In the Slovak Mountains
5 years ago we did a fantastic Hut To Hut trip in the High Tatras with Rajec Travel and immediately decided to come back – well, it took us a while….
This time was a slightly different affair because we did day hikes in all the mountain areas in Slovakia: High Tatras, Low Tatras, Slovak Paradise and Mala Fatra. Like last time everything was very well organized ( thank you Jarka for picking us up in Poprad !), the hiking with Ondrej was excellent and knowledgeable and as much fun as we remembered it – and we had the additional joy of having Peter as a second guide.
Hope it does not take 5 years again before we come back…!
Frank & Susanne

Our guide Ondrej once again took us on a fantastic tour of the areas where my family originated; all along, providing colorful and humorous anecdotes about Slovak culture, history, politics, and more.
My family and I have traveled on several continents and visited many, many countries. I can honestly say that no local guides have ever done a better job than Rajec.
Mark B.